During the pandemic outbreak, people can go almost nowhere except to the network to work, learn and entertain. It's more important in this period to protect your privacy online and ensure that you can surf the Internet safely. Therefore, a good VPN is indispensable for guaranteeing the safety and privacy of personal data. Below are several best offers specializing in high-quality VPNs with the commissions up to 54% at most possible for your profitable 2020. So, let's begin!

NordVPN

丨 Commission: 38%
---
The NordVPN service allows you to connect to 4000+ servers in 62+ countries. It secures your Internet data with military-grade encryption, ensures your web activity remains private and helps bypass geographic content restrictions online.
With more than ten years of experience, NordVPN is a leading VPN provider. NordVPN gives you military-grade protection online, and you can access all your favorite sites without restriction.

Cookie Days: 30
Policy: NO PPC

Surfshark丨 Commission: 30%
---
Surfshark is a fast and secure VPN service that offers you unrestricted content, super-fast speed and protection for your privacy, you can access geographically restricted websites and get quick connections. Enhance the browsing experience to give you peace of mind.
Cookie Days: 30
Policy: NO TM, NO TM+, NO PPC

ClearVPN丨 Commission: 28%
---
ClearVPN(ios/google) specializes in creating Mac software with outstanding design and usability. Their best-sellers include CleanMyMac X: cleaning software for Mac, Gemini: duplicate files finder, and CleanMyPC: an essential PC cleaning software.
Cookie Days: 30
Policy: NO TM, NO TM+, NO PPC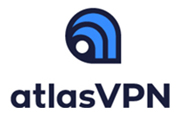 Atlas VPN丨 Commission: 54%
---
Atlas VPN  is a new VPN service that offers a free of charge premium VPN. Currently, they only offer software for smartphones and tablets, supporting both Android and iOS. Atlas VPN provides top-notch online security, fast connection speeds, and user-friendly design at no cost. With a single tap, Atlas VPN changes your online location, making it look like you're from somewhere else.
Cookie Days: 30
Policy: YES PPC

PureVPN丨 Commission: 52%
---
PureVPN, a cutting-edge tech marvel, empowers internet users with complete anonymity, Internet freedom and data security against hackers, spies and snoopers. Operating from Hong Kong, PureVPN leads the virtual private network industry with its feature-rich services and the unwavering trust of 1 million+ users.
Cookie Days: 35
Policy: NO TM, NO TM+

Hidden24 VPN丨 Commission: 52%
---
Hidden24 VPN offers a VPN-service that lets its clients be protected from security threats online. An example can be protecting your privacy and preventing identity theft when connecting a computer or phone to public wifi, or preventing your ISP to see the searches you do on Google.
Cookie Days: 30
Policy: NO TM, NO TM+

F-Secure丨 Commission: 48%
---
F-Secure Consulting is the amalgamation of four prestigious cybersecurity firms, combining decades of real-world expertise and countless specialisms into one global, research-led technical consultancy. They design solutions and provide tailored advice in all areas of cybersecurity: from architecting systems to be secure by design, through technical assurance, regulatory compliance, and incident response when the worst happens.
Cookie Days: 35
Policy: NO TM, NO TM+, NO PPC

FastestVPN丨 Commission: 48%
---
FastestVPN is one of the leading VPN service providers in the world allowing users across that globe to anonymously and privately browse the web without restrictions. The team at FastestVPN seriously commits to cater to its customers. They prioritize their customers' privacy and security and make sure to protect their rights to uniqueness. FastestVPN aims to assist you in a secure internet experience without leaking your data to third parties. Surf the internet stress-free with FastestVPN!
Cookie Days: 90
Policy: NO TM, NO TM+, NO PPC

Ivacy VPN丨 Commission: 40%
---
At Ivacy, ingenuity is engrained throughout our product development cycle. They believe in complete online freedom, along with impenetrable security for their users. With their eyes set dead straight on their target, they began their journey in 2007 and engineered the best VPN service to help users experience true internet freedom.
Cookie Days: 30
Policy: NO TM, NO TM+, NO PPC

Hidemyass丨 Commission: 40%
---
HMA provides digital software and services intended to help users remain anonymous online and encrypt their online traffic. Its software is used to access websites that may be blocked in the user's country, to anonymize information that could otherwise be used by hackers, and to do something unscrupulous without being identified.
Cookie Days: 30
Policy: NO TM, NO TM+

BullGuard丨 Commission: 28%
---
BullGuard is an award-winning cybersecurity company focused on providing the consumer and small business markets with the confidence to use the internet in absolute safety. They make it simple for users to protect their data, identity, and privacy- at home, in the office, and on the go. The BullGuard product portfolio extends to PC, Mac, tablet and smartphone protection, and features a comprehensive product suite, including internet security, mobile security, identity protection, an easy-to-use VPN with military-grade encryption and BullGuard Small Office Security, a dedicated, cloud-managed endpoint service designed specifically for small offices. BullGuard released the world's first IoT vulnerability scanner, real-time Home Network Scanner and unique Game Booster delivering the most secure and optimized gaming experience for PC Gamers. Today, BullGuard continues to lead the cybersecurity industry in providing innovations.
Cookie Days: 60
Policy: NO TM, NO TM+

ZenMate VPN丨 Commission: 24%
---
ZenMate is a simple VPN aimed at non-technical users who want an easier way to protect their online privacy. Nowadays, cybercrime is growing quickly, and traditional anti-virus is no longer enough for the elders at home. Due to this reason, ZenMate strives to simplify the world of online security and privacy and make it accessible to everyone.
Cookie Days: 30
Policy: NO TM, NO TM+

Namecheap

丨 Commission: 16%
---
Founded in 2000, Namecheap is a leading ICANN accredited domain name registrar and web hosting company. Today it has millions of customers worldwide and more than 10 million domains under management. It offers all necessary products to bring people's ideas online, from domain names, web hosting and SSL certificates, to productivity and marketing apps.
Cookie Days: 30
Policy: NO TM, NO TM+

Temok丨 Commission: 16%
---
Headquartered in Dubai, UAE with offices in the UK, USA, and several other countries, Temok is positioned to provide top-quality service and value to its fast-growing global clientele of 8000+ and counting.
They maintain their own state-of-the-art server networks in top-tier data centers in several countries, including Sweden, The Netherlands, USA, and Luxembourg.
Unlike most other hosting providers, they own and maintain all of their hardware and network infrastructure. This gives them complete autonomy, allowing them to maintain maximum security and control over their network systems.
The Temok team is committed to providing superior support, advice, and guidance to each and every one of their clients. They believe that's what sets them apart from the competition.
Cookie Days: 60
Policy: NO TM, NO TM+

McAfee丨 Commission: 15%
---
McAfee believes that no one person, product, or organization can fight cybercrime alone. Their goal is to spread this collaborative attitude to their customers, partners, even competitors. All uniting to overcome the greatest challenge of the digital age-cybercrime and making the connected world more secure.
Cookie Days: 30
Policy: NO TM, NO TM+, NO PPC

KnownHost丨 Commission: $4
---
KnownHost is a privately held web hosting company based in the United States. With customers from over 150 countries, they continue to be one of the most recognized hosts in the world with datacenters on the East Coast, West Coast, Central (Texas), and in Amsterdam, NL. By using state of the art technology and networks they're able to provide a premium managed to host service at an affordable price. They are able to handle customers of all sizes as they offer product lines starting out with shared cloud hosting and reseller agency hosting packages all the way up to managed virtual private servers, KVM cloud servers, and dedicated servers. With unparalleled uptime, fast professional support, and high performance hosting as their core focus they're confident you'll feel at home when hosting with them.
Cookie Days: 60
Policy: NO TM, NO TM+