Black is everything.
As a fashion brand that designed accessories in exotic ways, Blackhead noticed that the young generation using jewelry not only as a fashion accessory but also as a tool to express their own attitude and uniqueness. They want to be easily distinguished.
Blackhead wants to fulfill their dream, that's why they give you this whole new collection—Daydream.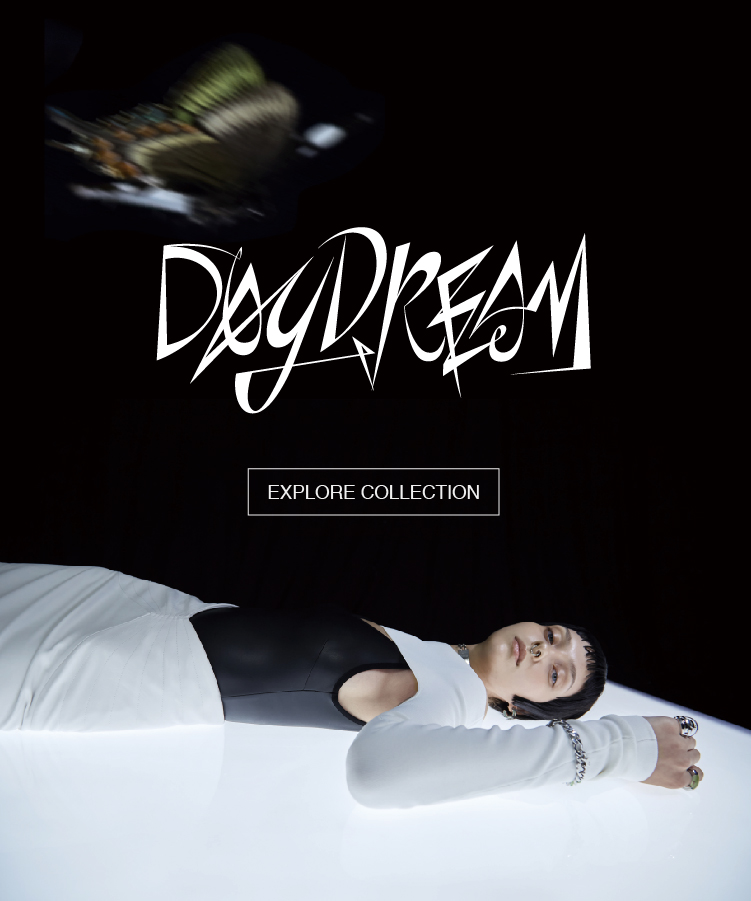 The line between the virtual and the real world is getting blurry. In this collection they took the electronic butterfly as a symbol of "metamorphosis", to keep exploring the virtual and real world.
Uses silver and green as the main color, is full of avant-garde, and shows personality. Perfectly fits the core of the brand.
This collection features experimental and futuristic rings, chains, bracelets, and earpieces.
Blackhead means "black mind", for them is referring to a tolerant, generous and inclusive attitude towards everything. Their collections are often inspired by a certain small design idea and extend into a whole series.
With many cross-industry cooperation experiences, Blackhead will continue to fulfill the "Daydream".