China Cool – a term that combined "country" with "trendy" together, is in line with the trendy brands, whose products incorporate designers' own design styles, personalities, and attitudes.
Nowadays, Chinese consumers are increasingly experimental and individualistic. They are driving this rising trend of China Cool, where designs are focused on emphasizing authenticity and heritage. We are proud to support Chinese designers in their growth and contribution to new global trends. In addition, it has become a popular lifestyle for many young people to buy and use Chinese goods and has gradually become a symbol of personality, taste, and sentiment.

Mukzin
---
MUKZIN designer brand was established in 2014 by designer Kate Han and George Feng who were both well-versed in the essence of Western art and fashion. Standing on a pan-Asia perspective and following the consumption trend "Oriental Fever", they deconstruct the majestic and myriad Chinese traditional culture, via original modern costume design, and bring about a neo-orientalist aesthetic language in a brand-new dimension.

Blackheadshop
---
BLACKHEAD was established by Black Liu and his team in 2012. They realized that more and more young generations are using jewelry not only as a fashion accessory but also as a tool to express their own attitude and uniqueness. They want to dress in a way that can distinguish them from other groups. BLACKHEAD reflects this point of view through the idea called "Cultural Creator".

C2H4
---
C2H4® (Molecular Formula for Ethylene) is all about the concept of chemistry. Established by designer Yixi Chen, combining influences curated from science and subversive culture, they express the fashion philosophy and experimental spirit with innovative garment constructions. They are "Chemists". Chemists mix different substances to create new matters, that's exactly what they do.

Choies
---
Choies is a global website destination for fashion-forward and IN girls to shop clothing, shoes, jewelry, and accessories. Their mission is to bring the heart to commerce and become the better origin of fashion inspiration. Their goal is to inspire and be inspired by cool girls all over the world. Choies walks you along with the Fresh Spring, Hot Summer, Golden Autumn, and Cool Winter. Many years later, we will still be together in a fashion sense. We are trying to tell you the secret of Street Fashion. It is an attitude, a kind of gesture towards life.

MO&Co.
---
A contemporary brand founded in 2004, MO&Co. brings a modern, minimalist edge to the stylish chic silhouette. Its signature look revisits traditional feminine design, updated for an urban "Boy-Girl chic" aesthetic. Bold prints, edgy cuts, and mix & match style shape the brand's youthful spirit and distinctive identity. With vibrant energy, MO&Co. represents an ever-evolving sense of love and fun, infusing life into contemporary fashion.

FMACM
---
FMACM is a compound word for fax machines and cleaning machines. FMACM is committed to rooting concept output and cultural expression in fashion design. It integrates subculture, art design, and art creation thinking. Independence and surrealism have always been their spiritual pursuits.

Heaven Gaia
---
Heaven Gaia is based on Chinese traditional clothing and contemporary art, committed to inheriting Chinese wisdom aesthetics and exquisite clothing craftsmanship, and always insists on transforming the original spirit into a unique clothing aesthetic culture. Heaven Gaia integrates the natural way into the natural philosophy of Taoism, integrates the beauty of life and spiritual wisdom into the modern design of the exquisite concept of the unity of nature and man, and realizes the perfect combination of traditional artistic charm and western expression techniques. Introverted and reserved, but also reserved and atmospheric.

JUICESTORE
---
JUICESTORE was launched by CLOT® which was proudly established in 2003 as a streetwear label from Hong Kong with the aim of bridging the East and the West through thoughtfully-designed apparel and goods. Founded by Edison Chen and Kevin Poon, the brand has collaborated with the likes of Nike, visvim, fragment design, Coca-Cola, Stüssy, Medicom Toy, and more. Celebrating its 15th anniversary in 2018, CLOT® has solidified its international presence and shows at New York and Paris Fashion Week.

Li-Ning
---
Li-Ning is the Chinese leader in athletic apparel and footwear, rooted in the vision of its founder and namesake, the champion gymnast Mr. Li Ning. He founded the company in 1990 with the simple goal of providing Chinese athletes a national brand to wear on the world stage of the Olympics – historically one of the West's rare portals into authentic Chinese culture.

MADNESS
---
Ever Since Shawn Yue founded his personal brand COMMON SENSE (CMSS) in 2010, he has collaborated with different international brands and fashion units and created quite a number of jointly produced fashion items and projects, which has gained a very enthusiastic response. MADNESS's collection reveals Shawn's consistency in minimalism with meticulous details and quality materials, together with their online store as a vast platform. MADNESS is dedicated to providing people around the world with the best quality and the best shopping experience.

Postmodernism
---
The clothing-based specialty selection shop uses original materials and textures, cement, fog iron, and glass to create a post-modern exhibition space. Postmodernism opposes the definition of norms in a variety of conventional and customary forms. The style is no longer extraordinary, nor does it need to be unique. It combines tradition and modernity to challenge constraints and realize the lifestyle conveyed to people.

PROD Bldg
---
At PROD Bldg, they make fashion fun, easy, and affordable. Their designs are well-crafted and well-considered to ensure ease of wear. Their whimsical graphics and vivid color palettes bring vibrancy to the life of a PROD wearer. Whether you are the fashionista, the trendsetter, the hipster, or throw on and go type, PROD Bldg has you covered. Take on the day in style with your favorite PROD Bldg designs.

Randomevent
---
RANDOMEVENT, founded in 2012, is a local Chinese designer brand focusing on youth culture and street fashion. Drawing inspiration from past and present youth culture, merge the reflect on culture and society, traditional and original together. Randomly take samples from the street, internetwork and 90s retro, etc., continues to influence youth groups through music, art, party, etc.

ROARINGWILD
---
ROARINGWILD focuses on the in-depth conception of details, creates a great product system with flexible design, and expresses products in multiple dimensions. It is a streetwear brand based on URBAN STREET style. At the same time, it is also a platform dedicated to the creation and dissemination of local youth culture in the fields of life, art, and music. The brand is more like a forerunner, adhering to the life philosophy of street culture, and encouraging young people to express their own opinions through the attitude of 'ROAR'.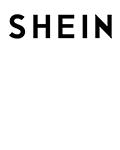 Shein
---
SHEIN prides itself on offering on-trend styles catering to both young women and teens, that won't break the bank. SHEIN is able to stay on top of the latest fashion trends from around the globe while rapidly bringing these styles to market. So whether you're searching for boho dresses and graphic tees or patterned blouses and chic swimwear, SHEIN is the ultimate one-stop-shop for the modern yet economical fashionista.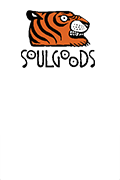 Soulgoods
---
Created in 2016 by Gming and creative director Yue WU, Soulgoods aim is to shift the idea of "Made in China" products to reflect style and culture to a new generation. The rise of the Internet era is invisibly engulfing the real value and sense of the presence of brand and culture. However, brand and culture need time and deposition after screening. SOULGOODS hopes to bring people's attention back to itself and culture itself, tap its own potential again and continue to pursue the existence of glamour and meaning.

URBAN REVIVO
---
URBAN REVIVO has always been an unconventional thinker in the industry, embedding the "PLAY FASHION" attitude into its brand DNA. The brand endeavors to inspire and share with its international customers the most fun, contemporary and cross-boundary ideas, so that everyone can create and enjoy their own world of fashion which is introduced and inspired by URBAN REVIVO.

YUEQI QI
---
At yueqiqi.com, They present and celebrate Chinese Romance and traditional craftsmanship. In 2020, they investigated the traditional aesthetic between the modern city and traditional culture, and debuted their AW2020 Collection 'The Town of Silver and Jade'.The collection is an homage to Chinese craftsmanship and a time when the country valued quality and precision over speed and volume. The Chinese hot water bottle purse provides a source of warmth and comfort in an otherwise sterile cityscape.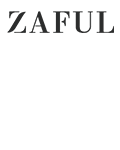 Zaful
---
ZAFUL is your one-stop online shop for today's most daring, exciting, and edgy fashion apparel. Their affordable collections are all about redefining trends, design excellence, and exceptional quality to satisfy the needs of every aspiring fashionista. The original idea is to share the latest news and fashion trends on women's clothing with fashion-forward, free-thinking girls, and we offer fast fashion worldwide.

Herseebeauty
---
HERSEE BEAUTY draws inspiration from the Forbidden City and aspires to make every piece a carrier of traditional culture, bringing a unique, integral, and ceremonial makeup experience to users by illuminating and empowering both the inside and the outside. Nourish skin with makeup, elevate the soul with the beauty within the confines of your canvas.

CATKIN
---
Catkin, which originated in 2007, collided the freehand brushwork of the national style with the stunning fashion colors. The modern craftsmanship was integrated into the oriental aesthetic design, re-interpreting the ultimate visual beauty of modern Chinese style, and creating collectible Chinese style makeup that is most suitable for oriental people.

Perfectdiary
---
Established in 2017, Perfect Diary has become the NO.1 beauty brand among T-mall young followers of domestic products in 2019. Within 3 years, Perfect Diary has become the most popular domestic beauty brand in China. In 2019, Perfect Diary was ranked the No.1 color cosmetics brand and Top 3 beauty brand on T-mall. During Double 11 promotion, Perfect Diary had been the first Chinese brand ever to win the championship in the beauty category, as well as in the categories of color palette, lipstick, mascara, and eyeliner.

ZEESEA
---
ZEESEA COSMETICS was established in China in 2011, committed to providing high-quality cosmetic products to the customers, making their lives more colorful. Integrated with world art, ZEESEA makeup products surely help make your beauty a certain kind of art. Cooperated with the British Museum and the National Gallery, they now have launched the mysterious Egypt collection and Angel Cupid collection. Another wonderful collection should be Picasso products. In the coming days, you can always find more surprises from them.

Breo
---
For the past two decades, their team has been inspired by traditional Oriental medicine theory and has worked to push it forward with future-thinking technology that's built to last. They help people find relaxation anytime, anywhere with their popular portable massager devices powered by percussive acupressure massage methods.

DJI
---
At the heart of every dream is your own philosophy. All groundbreaking ideas and outcomes that change our world begin with the convictions of talented people. DJI provides tools to make talented dreams come true. DJI's products deliver images that were previously impossible. Flight and camera stabilization systems are rewriting the history of camera techniques.

Gearbest
---
Gearbest is a globally integrated e-commerce platform that provides customers with cost-effective products including electronics, phones, fashion, appliances, and so on. Growing to become one of the world's leading online shopping websites, with over 40 million satisfied customers gained over 5 years, Gearbest maintains the same value and mission the day it was founded: passing the good and quality life to the world.

MINIJ
---
MINIJ is a brand of smart mini home appliances, which belongs to Shanghai Xiaoji Internet Technology Co., Ltd. MINIJ is a washing product with a capacity of 2.8kg specially produced for mothers and babies. MINIJ's exclusive drum washing machine is extremely quiet, which is 12 decibels lighter than the quietest drum washing machine at present, consumes 21L of water, and consumes 0.3 degrees of electricity, which is the performance of traditional washing machines. 1/3 of the consumption.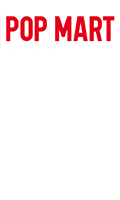 POP MART
---
POP MART has built, by far, the competitive edge with its designers, retail channels, and industrial chain. The company has recruited famous designers like Kenny, Pucky, and Kasing Lung, and launched many fan-favorites to secure a large number of loyal and high-quality customers. Meanwhile, POP MART works with world-renowned brands to create pop culture products based on classic characters that appeal to the young. Moreover, POP MART attaches great importance to supporting the foundation of the designer toy market. To improve the training of homegrown talent, POP MART works with the Chinese Central Academy of Fine Arts to present seminars on designer toys and invites top designers to share their wisdom about the industry.

Puppyoo
---
Puppyoo, founded in China in 1999, adhering to the brand mission of "Providing more professional vacuum cleaners to families of the world". Since then, Puppyoo has been committed to the development of versatile and powerful vacuum cleaners. After 21 years of dedication, Puppyoo has now grown to the leading brand in the industry. As of 2020, Puppyoo has been the number one online seller of vacuum cleaners in China for 7 years in a row.

Anker
---
Anker is the global leader in charging technology. This includes wireless charging, car charging, and their best-selling portable and wall chargers. Anker is pioneering Power Delivery technology to charge phones, tablets, and laptops at unprecedented speeds. They give people the power and freedom to enjoy life's adventures, so join them on the journey and #PowerOn forever, with Anker.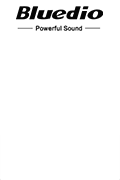 Bluedio
---
Bluedio, as the world-leading Audio Device Manufacturer, Expertise in providing Bluetooth Wireless Earbuds、Bluetooth Headphones、Wired Headset and so on. Bluedio always commits to exquisiteness and simplicity and focuses on launch innovative audio equipment. With decades of technology experience and a group of outstanding researchers, they successfully own over 30 invention patents and become a leading company in the field of Bluetooth audio.

TECNO
---
TECNO Mobile is the premium mobile phone brand of TRANSSION Holdings with a comprehensive mobile device portfolio across feature phones, smartphones, and tablets. As a brand, TECNO is dedicated to transforming state- of- art technologies into localized products under the guideline of 'Think Globally, Act Locally".

OnePlus
---
OnePlus creates beautifully designed products with the premium build quality and brings the best technology to users around the world. They focus on the most important things-design and user experience.