The death of George Floyd and the widespread unrest that has followed has left many Americans wondering how to help, heal and build lasting bridges between communities. Making donations to organizations that fight police brutality and systemic racism is an incredibly important way to promote peace and progress, but another smaller action can have real and far-reaching effects into the future: shopping.
We are committed to doing a better job highlighting and amplifying black-owned eCommerce brands. Today, that looks like this blog post. There are countless Black-owned businesses that sell online and ship all over the world. Here are just a few of the ones editors love — from fashion and beauty brands to home decor and food companies.
Here's Where You Can Donate to Help Today
Below are organizations you can donate money to in order to support social justice, help your community organizers and offer solidarity to the Black community.
Black-Owned Brands to Shop With Today, Tomorrow and Forever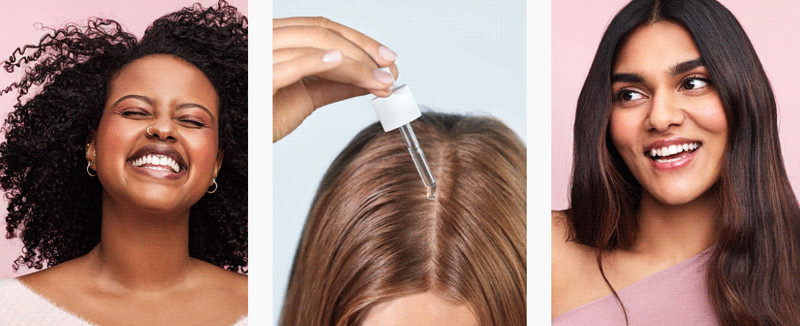 Briogeo is a non-additive brand with the aim of pure and natural, taking care of scalp health. Most of the raw materials come from nature and do not contain harmful substances. Briogeo relies on a professional blend of powerful natural oils, vitamins and antioxidants (no sulfates, silicone and p-hydroxybenzoate) to solve immediate hair problems and lay the foundation for long term healthy, nutritious and beautiful hair.
When Nancy Twine couldn't find hair products that got the job done with clean ingredients, she decided to make her own. With the premise that every woman should be able to customize the perfect clean, effective, custom regimen for her hair, Briogeo was born. Take the brand's hair quiz to find out which products are best for your strands — like the best-selling "Don't Despair, Repair!" collection for dry and damaged hair — or, mix and match products to create your perfect routine.

Beauty Bakerie is a new American cosmetics brand founded in 2011. It mainly sells eyeliner, eye shadow, foundation, highlighter, lip gloss and other products. Its products are inspired by the candy world. Beauty Bakerie wants to promote people's concept of beauty, and its team has brought together many resources to create a manifestation product, the most famous of which is a liquid lipstick, which is favored by the majority of women who love Beauty.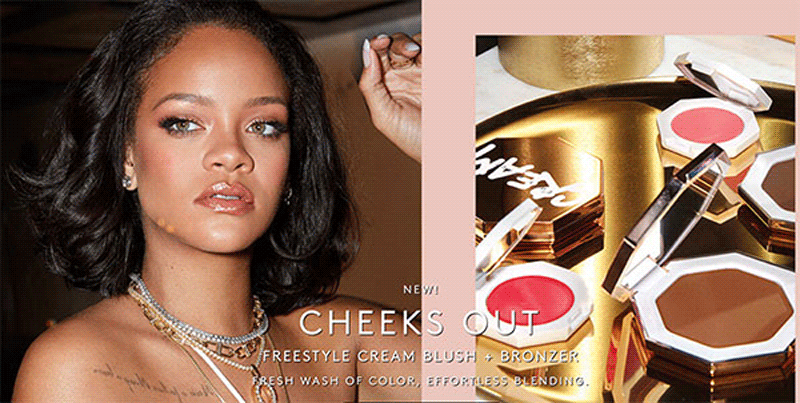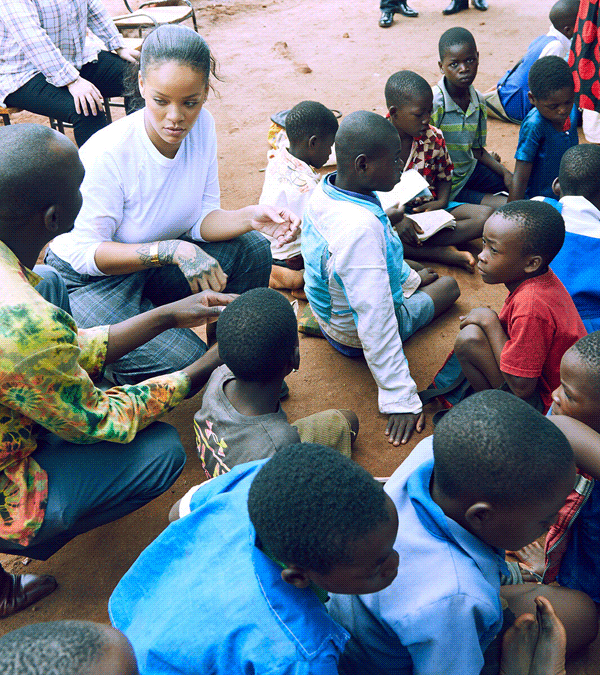 Fenty Beauty (stylized as FEИTY BEAUTY) is a cosmetics brand launched in September 2017 by Rihanna. The brand is popular for its broad inclusivity across skin tones and gender, especially it's Pro Filt'R foundation. The original foundation launch included 40 shades since expanded to 50. The inclusion of Fenty Beauty concealer includes 50 shades offering a wide variety to all skin types.
Fenty Beauty products are designed to feel lightweight, even as they deliver buildable coverage that effortlessly layers, to ultimately "make skin look like skin." Most importantly, Rihanna creates makeup to inspire: "Makeup is there for you to have fun with," she says. "It should never feel like pressure. It should never feel like a uniform. Feel free to take chances, and take risks, and dare to do something new or different."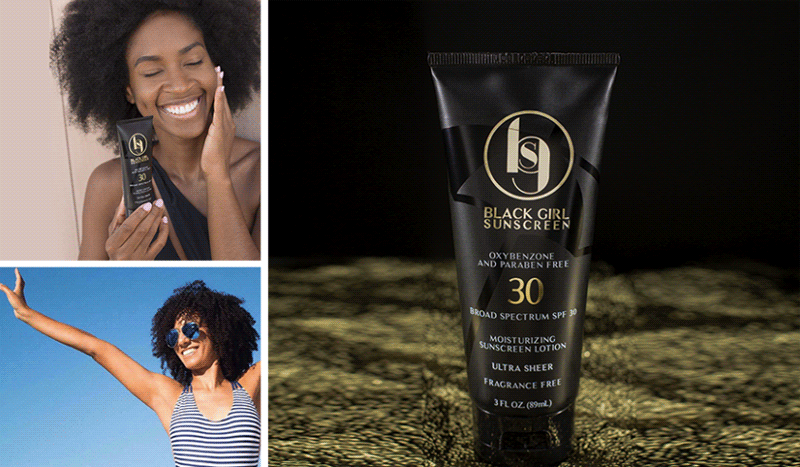 BGS is a revolutionary sunscreen for women of color. SPF 30 broad-spectrum moisturizer with natural ingredients. Paraben, fragrance, and oxybenzone free. Their story begins with the need for melanin women to have a sunscreen brand that caters exclusively to them. From carrying expensive umbrellas to the beach and downright neglecting to go outside all together, their founder thought it was time to create a natural non-white residue sunscreen brand for women of color.
2016 was the year Black Girl Sunscreen was created in the ever-popular city of Miami, Florida. Beach days are always necessary but blotchy makeup and white residue are two things we were frustrated with when enjoying a sunny day. In fact, all outside activities began to come to a halt since we knew how much sun rays would damage the skin. Black Girl Sunscreen uses NO parabens, or other harmful chemicals while infusing the finest ingredients to shield and moisturize your melanated skin without the dreaded white residue common with most sunscreen.

You might know Wuzzam Supa, aka Supa Cent, from her hilarious social media videos. You also might know her as Reynell Steward, a former waitress-turned-founder and CEO of the viral cosmetics brand, The Crayon Case. The New Orleans native is now a $1 million woman. The makeup brand's name is inspired by one of her debut products, which includes an assortment of colors and pigments that bring nostalgic memories of playing with crayons and bold colors.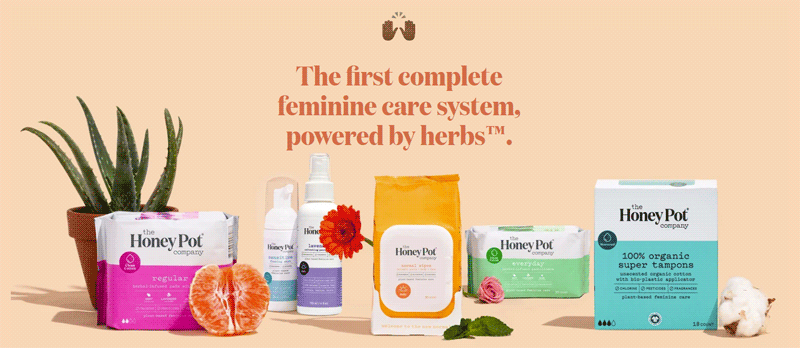 The Honey Pot Company was born out of one woman's need to naturally heal herself. Beatrice became a woman on a mission, searching for natural remedies to help prevent unruly infections. She created The Honey Pot Feminine Wash, her very own natural treatment for UTI and hearing aid. She now produces washes, wipes, tampons, pads and pantyliners. Her mission is "to educate, support, and provide women around the world with the tools and resources that promote feminine health and wellness."
Starting her career as an intern at Teen Vouge, Emily Weiss first became known for her popular blog, Into the Gloss. In 2014, she turned her beauty website into Glossier, a beauty and skincare company that creates products based on the feedback of what women really want. As Weiss states on the website, "As I interviewed hundreds of women, I became more and more aware of how flawed the traditional beauty paradigm is. It has historically been an industry based on experts telling you, the customer, what you should or shouldn't be using on your face."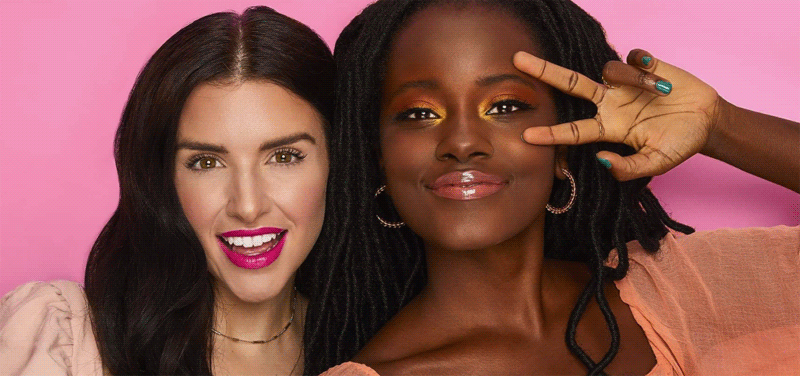 What began as a cheek stain in 1999 has since turned into one of the most successful cruelty-free, natural beauty brands. Pursuing a Ph.D. in psychology at Columbia University, founder and CEO Maureen Kelly dropped out of the program to follow her true passion, creating beauty products with natural ingredients for real, everyday women. Tarte Cosmetics' easy-to-use products are formulated from ingredients like Amazonian clay and vitamin C and E, and do not use parabens, mineral oil, synthetic fragrances, or gluten.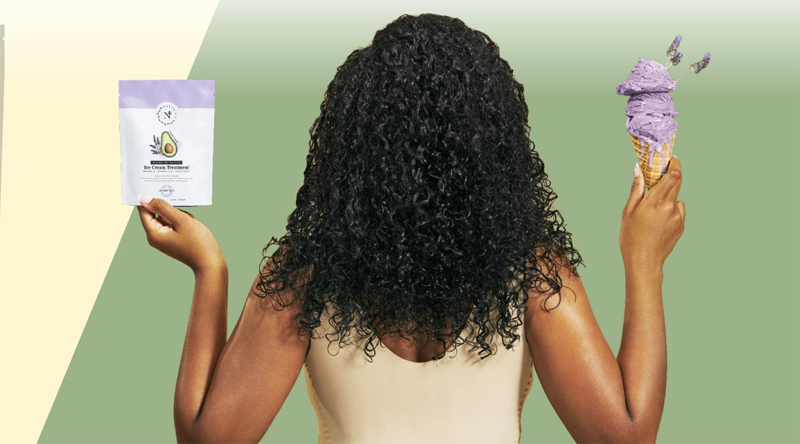 NaturAll seeks to create products with integrity while fostering and uplifting our community. We commit ourselves to the highest standard in both performance and ingredients – only using natural, safe, non-toxic ingredients to make products that nourish the hair and body.
NaturAll is changing the narrative and setting a new standard. The idea that you need to compromise results for ingredients, or safety for performance, is a lie. We are on the cutting edge of science and product formulation to achieve what no other hair brand has done before because you and I don't deserve to compromise anymore.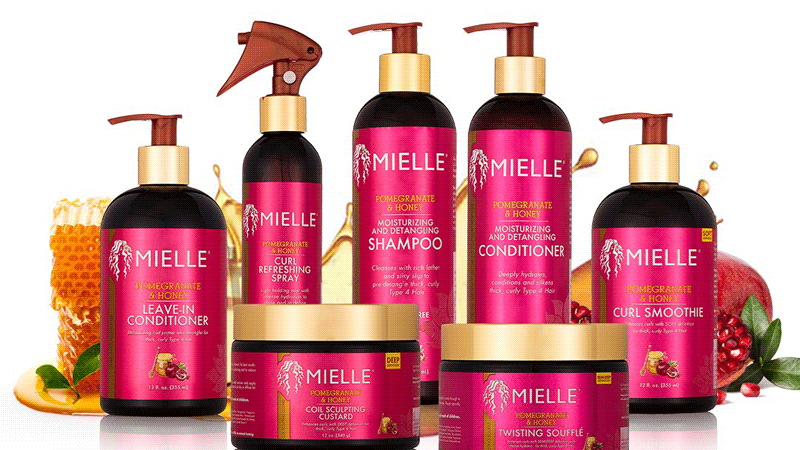 Since inception, Mielle Organics' products have taken the hair care market by storm. After mere months, Mielle Organics was widely recognized for its results-driven products and excellent customer service.
Mielle Organics launched in 2014 with the creation of the first Mielle Organics product, the Advanced Hair Formula, a unique proprietary blend of herbs, amino acids and minerals to support healthy hair, skin and nails, and immune system. After popular demand, Mielle Organics began producing products customers demand with the introduction of the Mint Almond Oil, acclaimed for its scalp sensation and root stimulation that aid in hair growth and provide illustrious shine.
Mielle Organics is armed with an array of products including best sellers: Babassu Oil and Mint Deep Conditioning Protein/Moisture Replenisher, Detangling Co-Wash, Moisturizing Avocado Hair Milk, Adult Healthy Hair Formula and the White Peony Leave-In Conditioner, just to name a few. With a heavy emphasis on incorporating organic ingredients being its "root to results," Mielle Organics continues to create a line of natural beauty products for all hair types.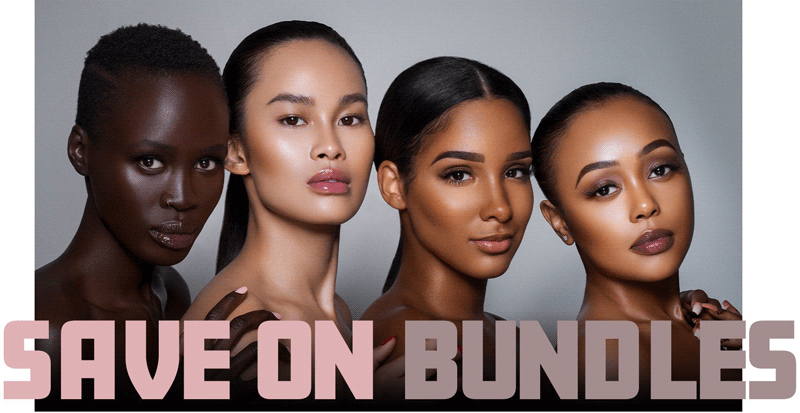 Africa is not only the birthplace of humanity, it's the birthplace of all beauty. Juvia's Place was created to celebrate the rebels, rulers and queens of the African kingdoms of long ago, who emulated and honored beauty through their soulful and innovative techniques that the top beauty gurus still use today. Inspired by the queens before us, Juvia's Place offers the richest, most vibrantly-pigmented essentials for the eyes, face and lips to take you from the office, to the Caribbean islands, and everywhere inbetween!
The cat eye. Pigmented dyes. Eyeliner. All created in ancient Africa. We combine the regal traditions of our African heritage with modern engineered formulas designed for full coverage and maximum pigmentation, Juvia's Place is beloved by our loyal customers because our products push the boundaries of all-day beauty that is both wearable and affordable by all.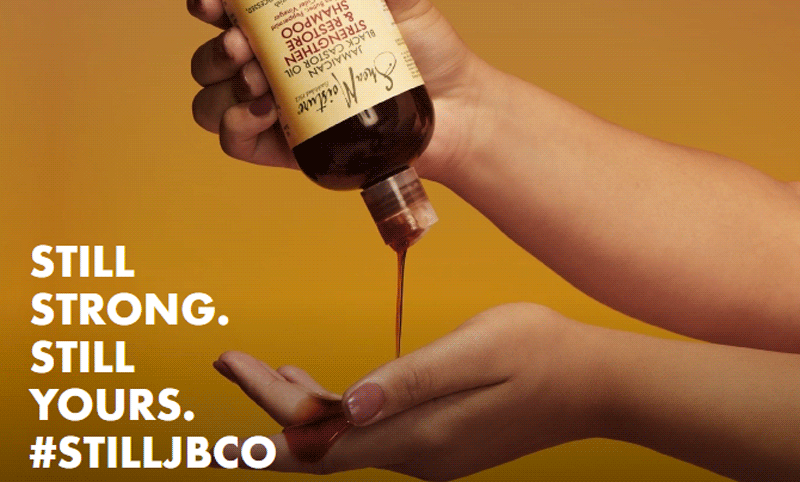 Sundial Brands is a leading skincare and haircare manufacturer renowned for its innovative use of high-quality and culturally authentic natural ingredients. It is the maker of SheaMoisture unisex beauty and grooming solutions, made using family traditions of homemade hair and skin preparations learned from the founder's grandmother Sofi Tucker.
As a certified B Corp company, Sundial engages in ethical and cruelty-free business practices and manufactures its products at its state-of-the-art facilities in Long Island, New York.
Through its Community Commerce purpose-driven business model, the company creates opportunities for sustainable social and economic empowerment throughout its supply chain and communities in the United States and Africa, focusing on entrepreneurship, women's empowerment, education and wellness.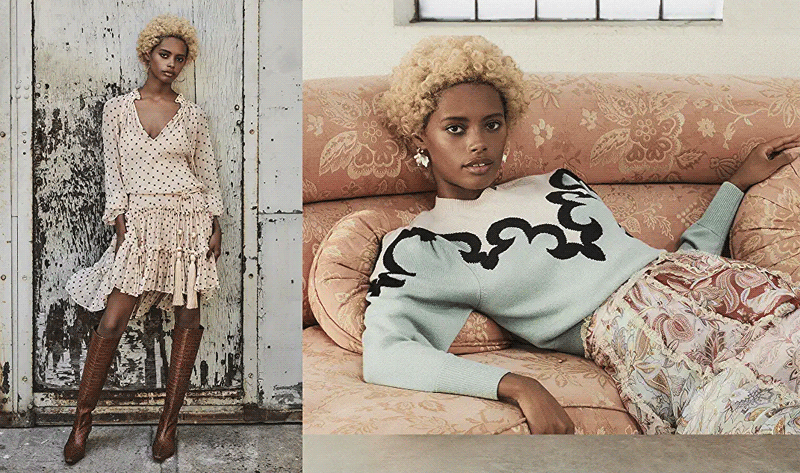 Shopbop.com is a one-stop online retailer that offers women's designer clothes. Each season, customers collaborate with the company to produce clothing with their own unique ideas and designs.
The go-to online retail destination for modern style, Shopbop offers a comprehensive, hand-picked collection of apparel and accessories from the industry's foremost contemporary and designer labels. Since its launch in 2000 as a denim-focused e-commerce platform, Shopbop has grown into one of the world's leading fashion authorities. Along with renowned customer service, Shopbop delivers unparalleled wardrobe advice, cutting-edge editorial lookbooks, innovative features, and exclusive collaborations with forward-minded brands. The result is a highly personalized, satisfying, and—above all—fun shopping experience that caters to style-minded women around the globe.
In 2006, BOP LLC was acquired by Amazon.com, Inc., the world's largest internet retailer, enabling Shopbop to expand its services to enhance the customer experience. A trusted, globally recognized fashion merchant, Shopbop sells only quality, authentic designer merchandise. Shopbop is part of the Amazon.com Inc. group of companies.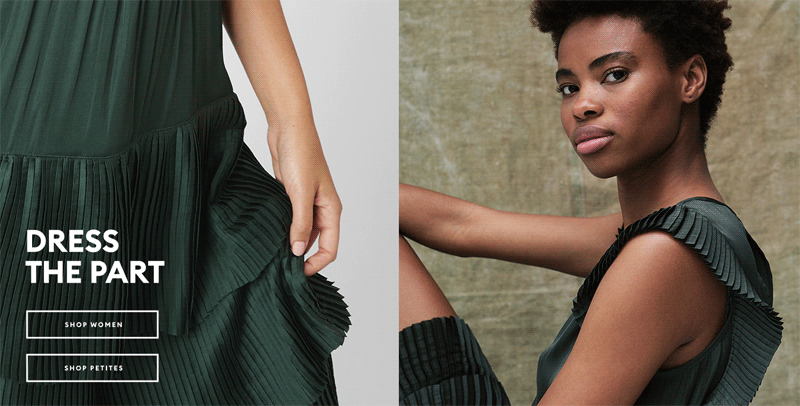 Banana Republic is a clothing and accessory retailer that is a well-known brand under Gap Inc. They pride themselves on bringing men's and women's classic apparel a fresh perspective and giving their customers True Style with the creation of clothes that are both refined and easy. With special offers and featured shops along with extended sizing and collections, you can find everything you're looking for including shirts, tops, pants, dresses, outerwear, blazers, and jewelry.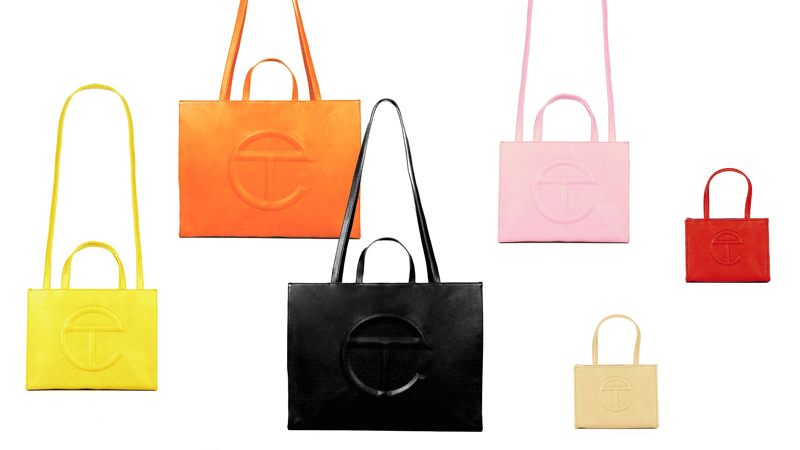 The unisex line was established in New York City in 2005 by Telfar Clemens. The Liberian-American, self-taught designer ⁠— who first launched into the fashion spotlight with a hotly coveted line of leather carryall handbags and has now ventured into jewelry and clothing ⁠— won the 2017 CFDA/Vogue Fashion Fund Award for his work. "I just want to thank everybody for being down," Clemens said while accepting the honor. "I know it's been a hard, long road but that's what pioneers do."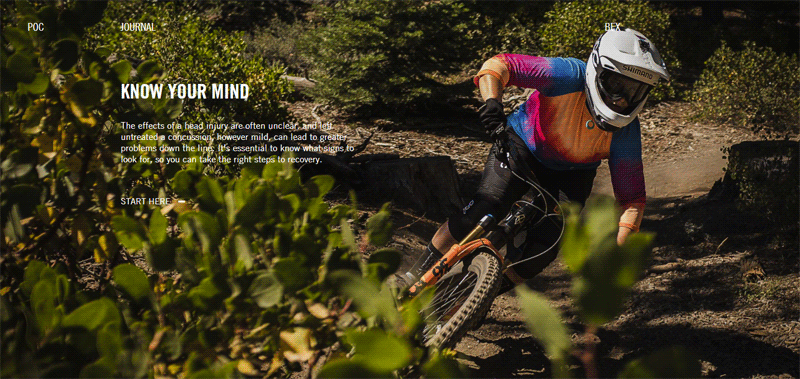 POC is a Swedish company with a strong mission to do the best we can to possibly save lives and to reduce the consequences of accidents for gravity sports athletes and cyclists.
POC was founded in 2005 and made its first entry, addressing the ski racing market, at the ISPO trade show where it also introduced its mission. POC's new ideas and solutions to improve ski racing safety, by reducing the force transmitted to the brain and body in case of a crash, gained a lot of attention.
The concepts, technologies, and materials used and implemented for the helmets and body armor were developed in close collaboration with POC Lab; POC's scientific forum that consists of some of the world's foremost sports medicine experts, brain scientists and specialists in spinal cord injuries.
At the Turin 2006 Winter Olympics, US alpine ski racer, Julia Mancuso won the gold medal in giant slalom and pictures of her wearing a POC helmet and goggles were published all over the world. Since then, POC has evolved and developed protection for different categories including freeskiing, snowboarding and mountain bike disciplines.
"TO PROTECT LIVES AND REDUCE THE CONSEQUENCES OF ACCIDENTS FOR ATHLETES AND ANYONE INSPIRED TO BE ONE."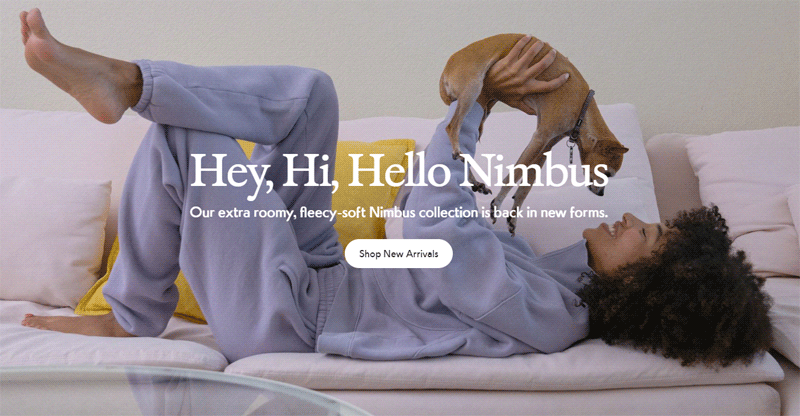 Outdoor Voices is on a mission to get the world moving. We believe freeing fitness from performance starts with having fun and generating endorphins. That's why we create high quality products for Recreation that make you feel strong, confident, and ready for #DoingThings.
At just 25, Parsons School of Design graduate Tyler "Ty" Haney founded the athleisure company Outdoor Voices. The company's guiding mission to "Get the World Moving" suggests using exercise and movement to help generate endorphins and make you happy—no matter your body type or fitness level.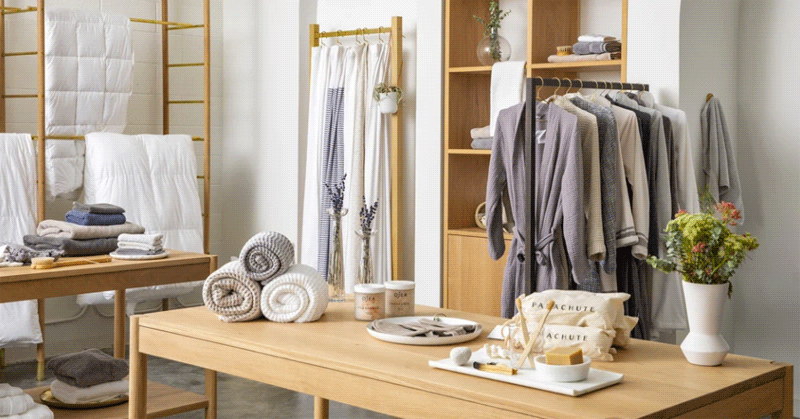 Parachute founder and CEO Ariel Kaye wanted quality home goods at an affordable price, yet couldn't find any on the market. Enter Parachute, a brand that is focused on creating impeccable, quality bedding and home goods at an accessible price point. In addition, the socially responsible brand is part of the United Nations Nothing But Nets campaign, which sends malaria-prevention bed nets to those in need. Luxury bedding basics at an affordable price. Designed in LA, made in Italy, delivered to your door. Sleep well, dream big.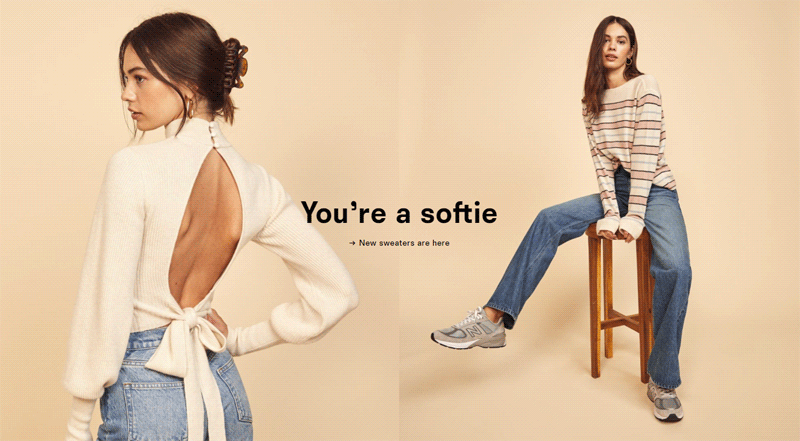 Reformation's design mission is to make effortless silhouettes that celebrate the feminine figure. The design process starts with us thinking about what we really want to wear right now. We source the most beautiful and sustainable fabrics possible to bring those designs to life quickly.
After a visit to China motivated her to research the environmental impact of the fashion industry (one of the top polluters in the world), founder and CEO Yael Aflalo was inspired to start her (now incredibly successful) sustainable clothing brand, Reformation. The company, whose clothes are made in Los Angeles, has since taken off with fashionable clientele that includes celebrities, models and "It" girls. Committed to reducing waste, the brand has a five-year sustainability roadmap and has partnered with companies like online consignment shop thredUP to help incentivize their customers to recycle and extend the life of their garments.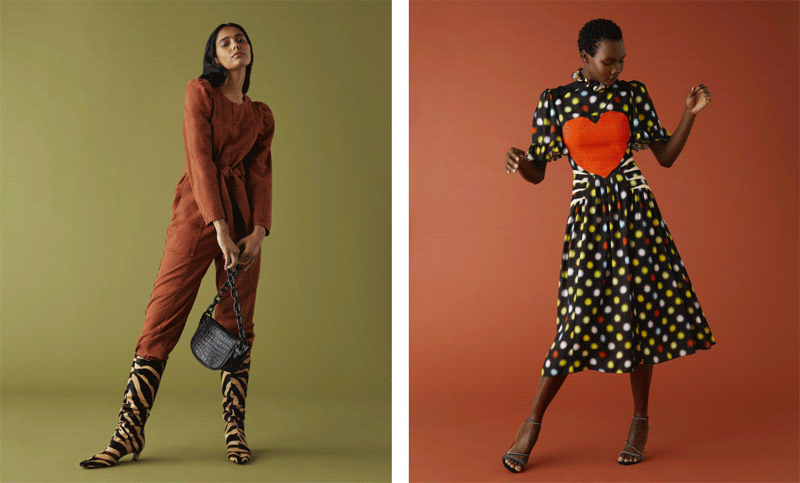 In 2009, Jennifer Hyman co-founded Rent the Runway with her Harvard Business School classmate Jennifer Fleiss with the genius idea to offer women rentable gowns and dresses for events so they didn't have to buy them. With the mission to "make women feel empowered and self-confident every day," the company expanded from renting designer gowns to include everyday outfits, maternity wear, accessories and more so that women can freely express themselves, feel their best and dress for success—all for a budget-friendly price tag.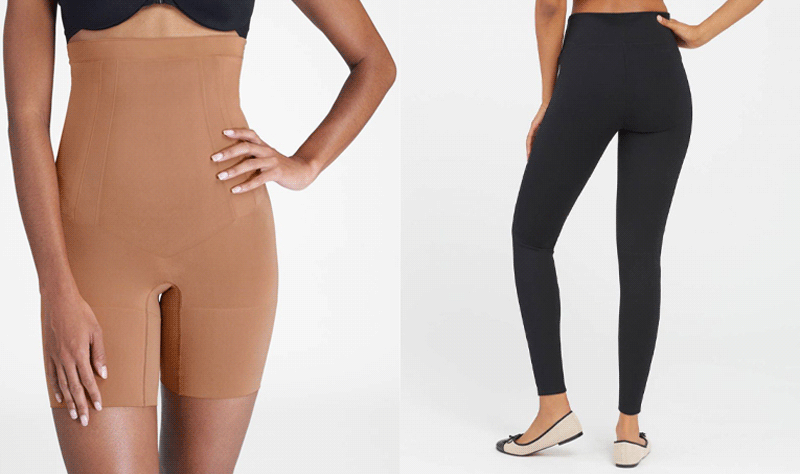 SPANX founder Sara Blakely was getting ready for a party when she realized she didn't have the right undergarment to provide a smooth look under white pants. Armed with scissors and sheer genius, she cut the feet off her control top pantyhose and the SPANX revolution began! With a focus on solving wardrobe woes, the SPANX brand has grown to offer bras, underwear, leggings, active and more. SPANX has secured its place in women's hearts and in pop-culture with daily mentions everywhere from CNN to SNL.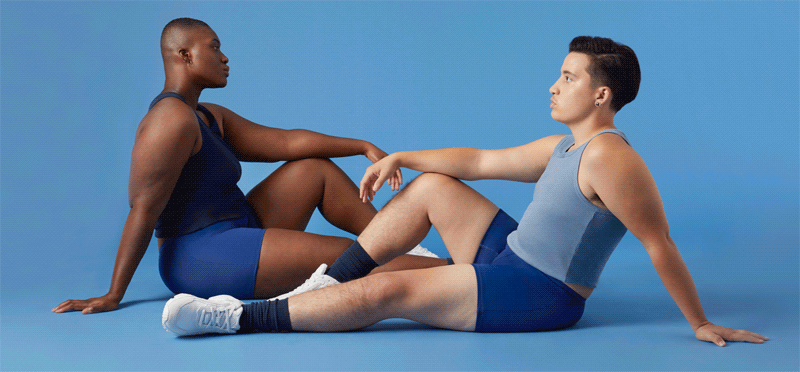 They've been hard at work breaking the period taboo since 2013. But the story starts like, way way back. (Three friends) + (some gnarly period accidents) + (100 million girls missing school just b/c of their periods) + (3.5 years of R&D) + (like, 80 badass team members)= the Thinx you know and love and bleed into today.
Co-founded by Miki Agrawal in 2013 after a successful Kickstarter campaign raised $65,000 to make "a more thoughtful pair of underwear," underwear brand Thinx initially became popular due to its edgy, taboo and feminist advertising campaigns. With Maria Molland now at the helm, the company specializes in "period panties," a feminine hygiene alternative. The company also donates menstrual products to those in need, including young women, underprivileged communities and the homeless.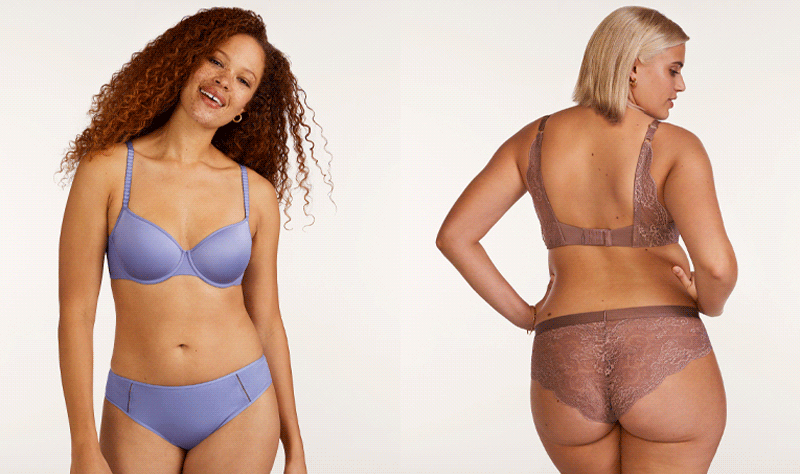 Frustrated with a lousy, ill-fitting selection of bras, Heidi Zak decided to make her own bra. Teaming up with designer Ra'el Cohen, ThirdLove was born. The company—whose products also include underwear and sleepwear—was the first bra brand to offer half-cup sizing. With double the amount of sizes as other brands, ThirdLove uses a Fit Finder quiz to recommend the ideal bra in 60 seconds as well as a mobile app that gives women the option to measure themselves at home to find the perfect fit. To date, the company has also donated over $18 million worth of bras to women in need.
A fashion designer, businesswoman and philanthropist, Tory Burch launched her fashion line and first retail store in 2004. Now with 250 stores worldwide, the company has grown into a fashion powerhouse with a portfolio that includes shoes, handbags, jewelry, watches, clothing, home goods and more. In 2009, she created the Tory Burch Foundation to support the empowerment of women entrepreneurs by providing access to education, loans and more resources.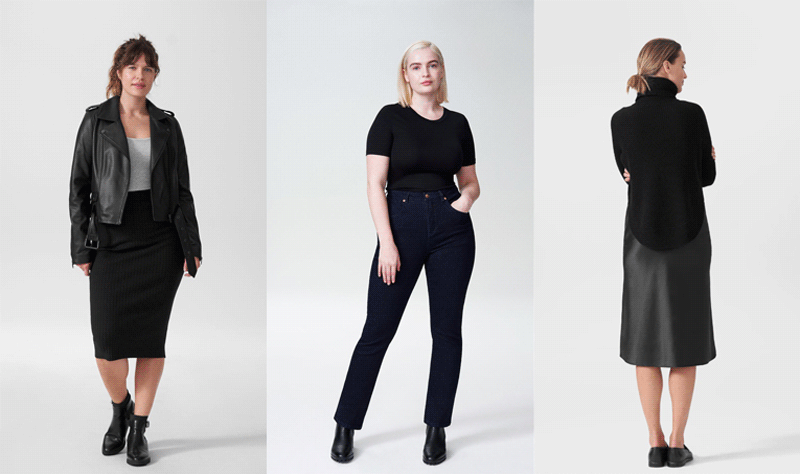 New York–based Universal Standard was founded by Polina Veksler and Alex Waldman with the mission to disrupt the clothing industry by taking size out of the equation. After their initial launch sold out in just days, the two opened up a showroom and rolled out a highly anticipated denim line with an initial 1,700-person waitlist. The size-inclusive, high-quality clothing options (ranging in size from 00 to 40) now also include basics, outerwear, suits, maternity wear, accessories and so much more, along with a "Fit Liberty" policy that offers free exchanges on products for a year if your size changes.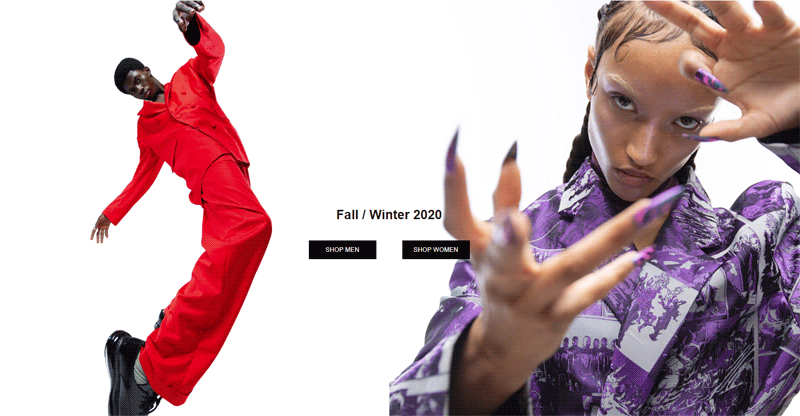 Daily Paper is an Amsterdam- based fashion and lifestyle brand established in 2012 by three childhood friends. The once blog established by Hussein, Jefferson and Abderrahmane shared a love for music, art, fashion, and culture, growing the brand into a household name.
Fueled by the rich heritage of African culture wrapped in contemporary designs, Daily Paper has truly become one of the fastest-growing fashion brands out of Europe. With two collections a year focusing on both men and womenswear, Daily Paper offers timeless designs across accessories, ready to wear and a range of capsules across the season.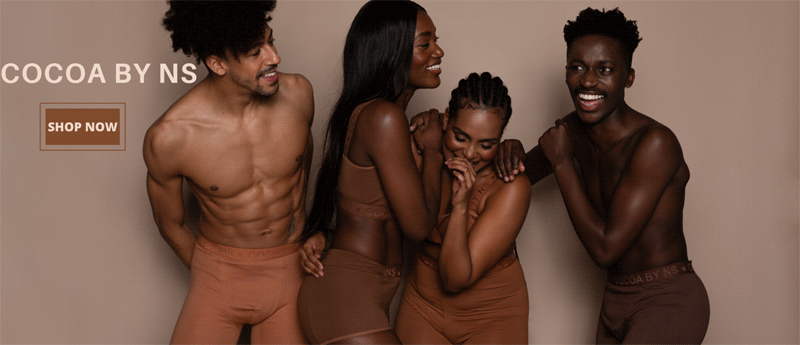 A nude bra and skin tone hosiery are the basics of every woman's wardrobe, at least in theory. For many women of colour, finding suitable skin-tone hosiery and lingerie has not been an option. Frustrated by the lack of skin-tone choices to go with her ever-expanding wardrobe, Nubian Skin founder, Ade Hassan, decided it was time for 'a different kind of nude'.
Inspired by trail blazing women, Eunice W. Johnson and super model Iman, who created Fashion Fair and Iman cosmetics, Ade took the leap and created Nubian Skin. It's been an uphill battle, but every revolution starts somewhere.
Nubian Skin launched with a carefully edited collection of lingerie and hosiery to provide the essential underwear needs of women of colour. Headquartered in London, Nubian Skin delivers worldwide and looks forward to growing the company's offering and expanding its reach.
So for all you beautiful women, next time you need a nude pair of hold-ups or maybe a nude strapless bra to go under that stunning white halter dress, Nubian Skin is only a few clicks away.
Empowering Women. Embracing our Colour.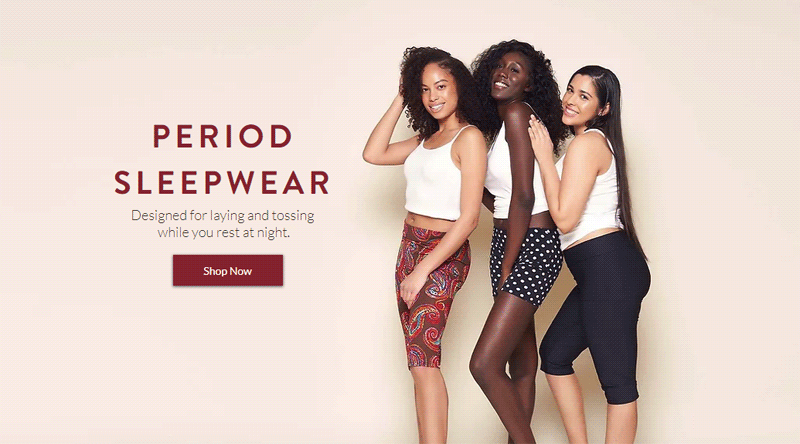 Founded by Crystal Etienne in 2015 and formerly known as PantyProp, Ruby Love is an apparel company rooted in the belief that periods should never stop women from doing, being and going. She developed a smart, intuitive, patent-pending technology that offers maximum absorption, protection against leaks and stains, peace of mind, and complete discretion, so period days can be like every other day.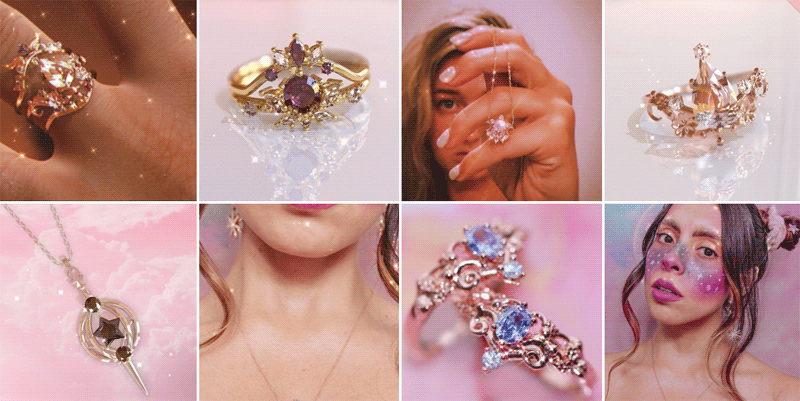 BISOULOVELY is a jewelry brand inspired by magical girls. Each piece is designed and crafted with care, specially for you with high quality materials. Founded by Bree, most of BISOULOVELY's operations are undertaken by her. Coming from a professional art background, each piece is carefully designed with her artistic expression.

The Wrap Life makes head wraps that inspire magical women to love themselves. Sacred Space. Tutorials. Jewelry. Types: Firm Head Wraps, Classic Flow Head Wraps, Stretch Flow Head Wraps, Printed Flow Head Wraps.

Kashmir Thompson is a bold new face in the art world. With a repertoire of black pop culture inspired paintings and a massive social media following, Kashmir is creating her own lane and dominating it. She is making huge waves and creating big buzz all over the U.S. as her unique artistic creations have attracted the likes of celebrities such as Angela Bassett, Issa Rae, Spike Lee, Tisha Campbell-Martin, Tasha Smith, and more. Her artwork has been featured in Essence Magazine where it was affectionately referred to as nothing short of "black girl magic." Her love for drawing started at a young age in her hometown of Cleveland, Ohio, and her passion grew as she aged and relocated to Atlanta, Georgia. A graduate of the Cleveland School of the Arts, Kashmir is a credentialed, creative and credible artist with a sharp focus on building a sustainable brand and taking it worldwide. She desires to continue to create art that inspires others and attracts art lovers everywhere.
Clare is on a mission to make paint shopping easy and inspiring, so you can create a home you love. They've reimagined a whole new paint shopping experience with designer-curated colors, technology to guide you, mess-free paint swatches and the highest-quality paint and supplies, delivered right to your door. Founder Nicole Gibbons has had such success that Clare Paints has been featured by top media outlets like HGTV, The Oprah Winfrey Network, Good Morning America and Elle Decor.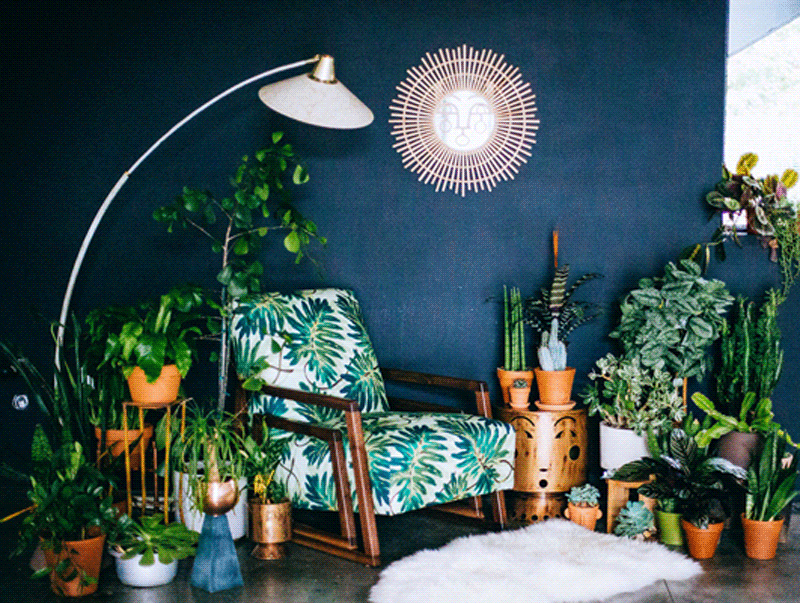 Jungalow offers bohemian furniture and decor to help you tap into your own creativity and bring good vibes home. Jungalow started as a design blog by Justina Blakeney in 2009 and has since grown into a lifestyle brand and the go-to source for "jungalicious" design goods and inspiration. Jungalow works with vendors from all over the world to source, design and create products and work toward more responsible and sustainable business practices.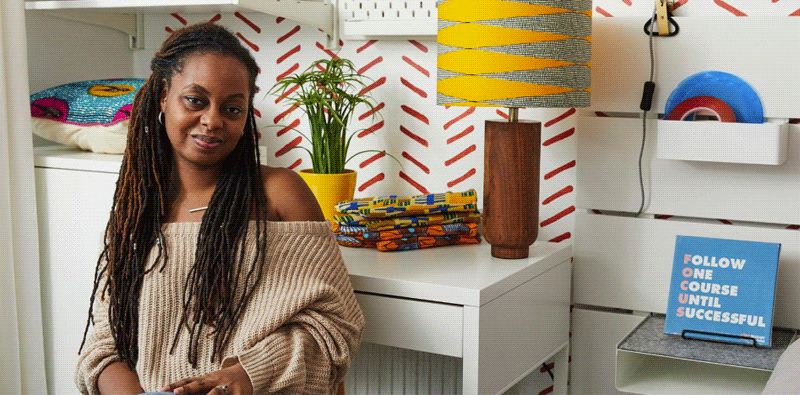 Etsy is the global marketplace for unique and creative goods. It's home to a universe of special, extraordinary items, from unique handcrafted pieces to vintage treasures.
In a time of increasing automation, it's their mission to keep human connection at the heart of commerce. That's why they built a place where creativity lives and thrives because it's powered by people. They help our community of sellers turn their ideas into successful businesses. Their platform connects them with millions of buyers looking for an alternative—something special with a human touch, for those moments in life that deserve imagination.
As a company, they strive to lead with their guiding principles and to help spread ideas of sustainability and responsibility whose impact can reach far beyond their own business.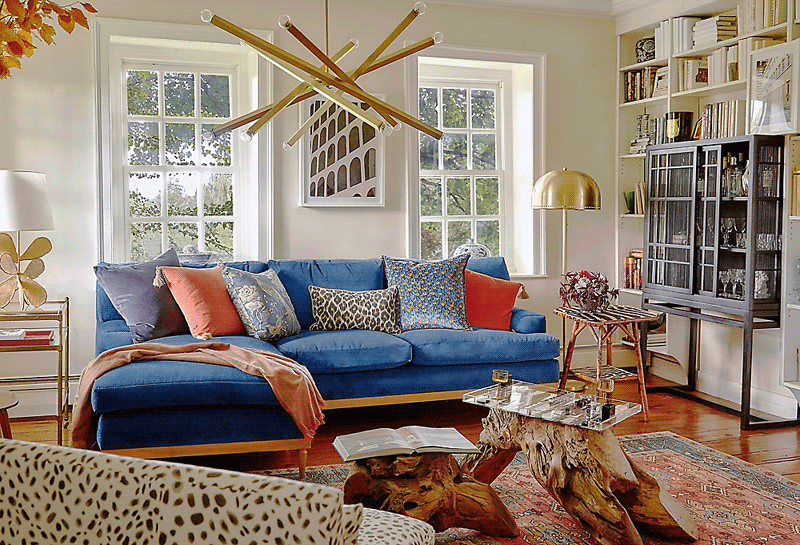 One Kings Lane ones you to create the home you love everyday. They've got a great selection of furniture, light, bed and bath items, decor, and more with plenty of styles available. From coastal charm to modern glamour, One Kings Lane is the one stop shop to outfit your entire home.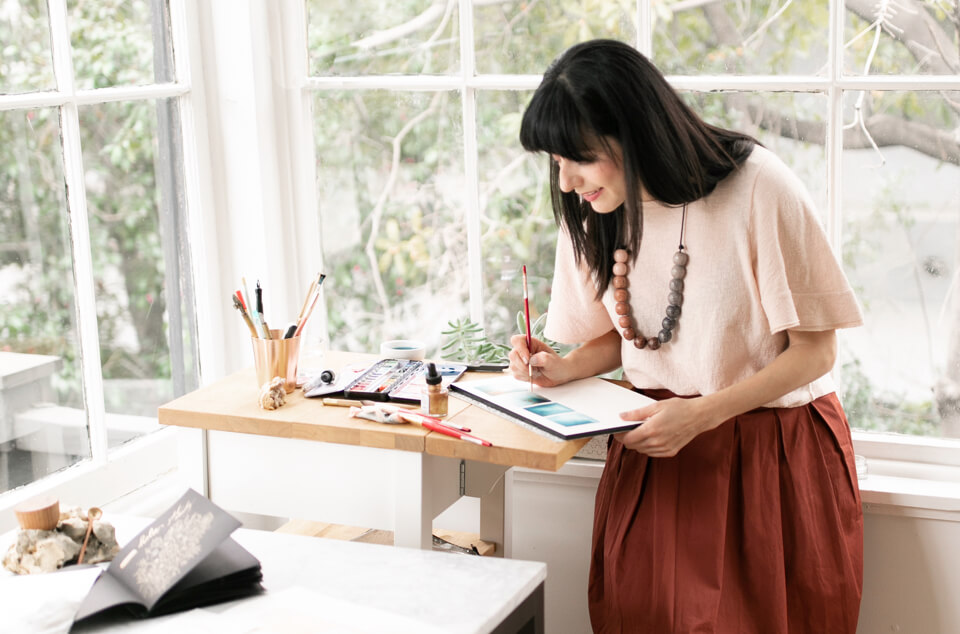 Mariam Naficy founded Minted in 2007. The daughter of a development economist, she grew up in 5 countries in the Middle East and Africa. Having seen interesting art and design in her travels, as well as the art created by her own family members, she was intrigued in 2007 by the idea that there was hidden creative talent around the world whose work was not accessible to consumers and that the Internet could help surface. Her founding question: could crowd-sourcing design build an e-commerce company that stayed in tune with its consumer audience forever?
The company held its first "design challenge" in 2008, a save-the-date card design competition that attracted 66 entries. Initially, the company balanced its crowd-sourcing approach by also carrying stationery brands, almost failed, and was panned by the media. Naficy raised 111 million in cash to last through seven years of operation, brought the company to cash-flow break-even with a lean team by 2012, then raised a first large funding round in 2013.
Tens of thousands of design and art entries later, the company has expanded into the art business and the home décor business and its products have reached 40 million homes. The company is backed by Benchmark Capital, IDG Ventures, Menlo Ventures, Technology Crossover Ventures, and Norwest Venture Partners, and has raised 190 million in capital. LinkedIn named Minted as one of 2014's 10 Most In-Demand Start-Ups among job seekers. Naficy was named one of the 25 Most Creative People in Business by Fast Company in 2013.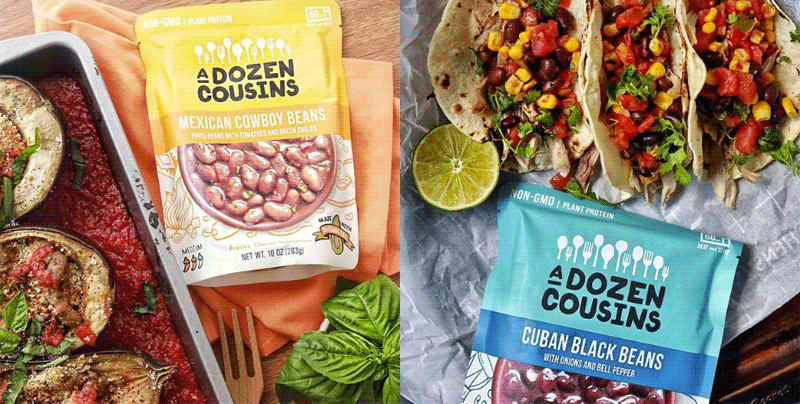 This company sells products inspired by Black and Latino recipes from throughout the Americas. They are all made with wholesome, easy-to-recognize ingredients like beans, vegetables and nutrient-dense avocado oil. Plus, all A Dozen Cousins products are free of GMOs and artificial flavors. The brand provides an annual grant and volunteer support to non-profit organizations working to eliminate socio-economic health disparities in the U.S.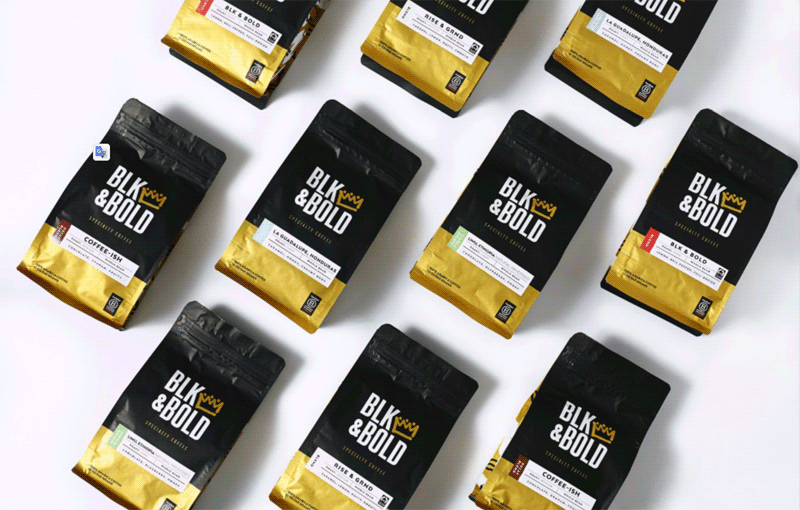 BLK & Bold sells coffee and tea that helps the community. They donate 5% of profits to non-profit organizations to support at-risk youth. The founder, Pernell Cezar, says, "Since you don't drink bottom shelf wine, you shouldn't drink bottom shelf coffee." The delicious blends are available at Target, Whole Foods, Amazon and the brand's website.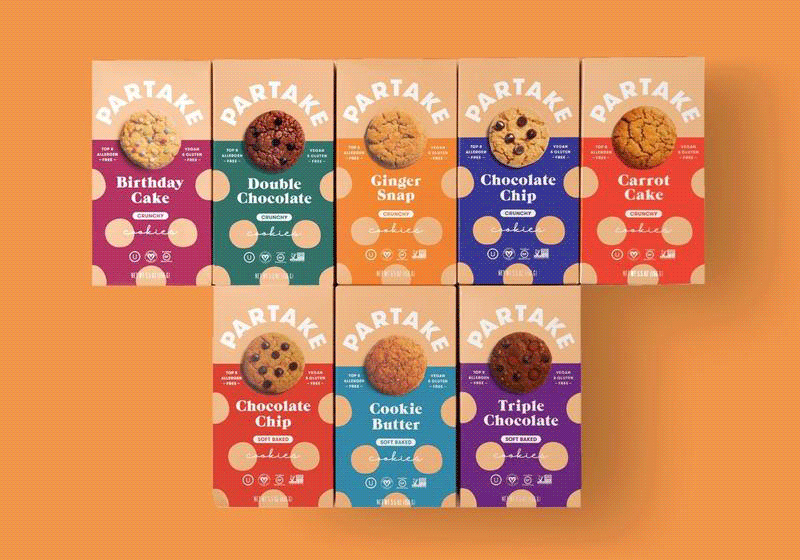 Partake was developed when two parents discovered their infant daughter had food allergies. When they couldn't find healthy options for her, they set out to create their own solution. So they made Partake cookies, delivering healthy and delicious snacks that are wheat-, egg-, milk- and nut-free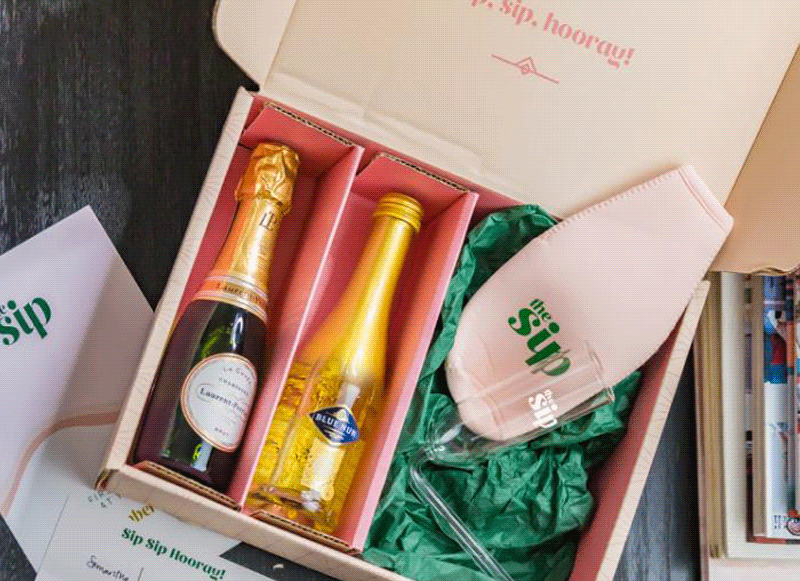 The Sip's founders Erica Davis and Catherine Carter are on a mission to make discovering new luxury sparkling wines a breeze. The subscription-based bubbly company sends three mini bottles every other month straight to your door — and they offer promotions on full-size bottles once you've decided on a favorite.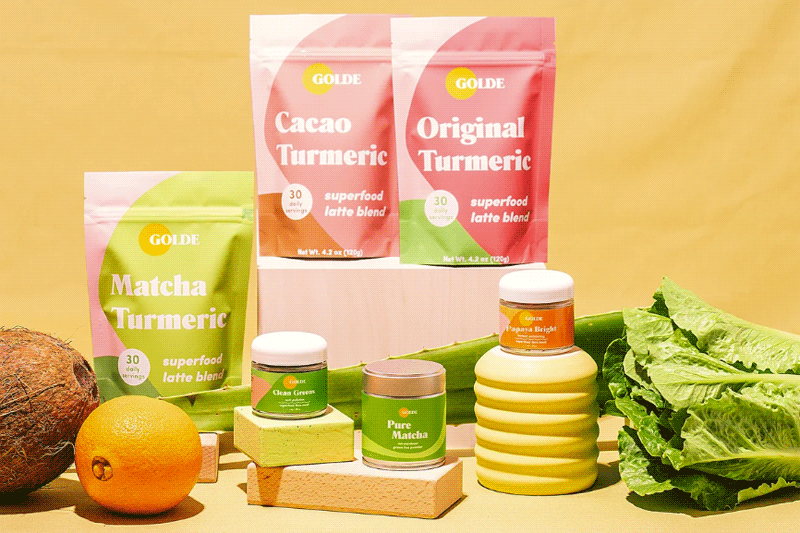 Golde is a Brooklyn-born brand focused on making superfood-boosted essentials for health and beauty. Like this Tumeric Latte blend. Or this Clean Greens Face Mask. Over the weekend, Founder & CEO, Trinity Mouzon Wofford shared this note with subscribers, committing 100% of their profits from May 30th through June 1st to the NAACP Legal Defense Fund.